Mini ham cakes, olives and dried tomatoes
Servings: 6 people

Preparation time: 15 minutes

Cooking: 30 minutes

Ingredients:
• 3 eggs (ultra-fresh organic),
• flour 150g,
• 1 packet of dry yeast,
• 10 cl of olive oil Assembling,
• 12.5 cl whole milk,
• 100g grated cheese,
• ham 200g,
• 75g of green olives Aglandau,
• 75g black olives Grossane,
• 6 dried tomatoes,
• salt / pepper.


Preparation: preheat oven to 180°. Cut the dried tomatoes and olives in pieces. In a bowl, work well with whisk, eggs, flour, salt and pepper.
Stir slowly in olive oil variety Assembling and hot milk. Add the grated cheese.
Mix incorporating olives, dried tomatoes and ham.
Grease the mold and pour the mixture into small individual molds.
Bake 30 minutes at 200° C.

Plus: these little cakes make the delight of all for your picnic, hiking, lunch at the office... You can vary the ingredients : cake bacon / artichoke cream, cake ratatouille / goat, cake pesto / smoked trout.

Our products: tomatoes dried olives black natures variety Grossane, olive green natures variety Aglandau, olive oil variety Assembling.
Price
€69.90
Notre huile d'assemblage qui regroupe les 5 variétés est très...
Price
€11.90
We select dried tomatoes, whole, prepared with oregano,...
Price
€8.00
Grossane is mainly growing in southern Alpilles. It has a very...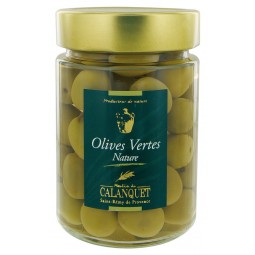 Price
€7.60
Aglandau is used for oil and table olives. Olives are...